Ask A Custom Fence Professional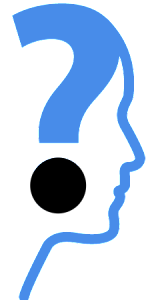 If you are looking for a custom fence in Orlando, one thing is sure. You have questions, and they need answers. We are here to help.
Just ask a professional at Custom Fence Orlando. Understand and realize there are no stupid questions, only a question not ask. It does not matter if it is silly or complicated. Failure to ask will only lead to aggravation and wasted money.
So ask that question. We will get it answered. You never know. That question might just help the next person who finds this page.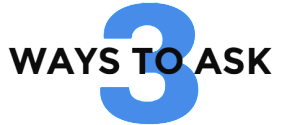 Just email us or give us a call.
Email: General@paramountfencing.com
Phone: 407.341.2720
FEBRUARY's QUESTION OF THE MONTH
QUESTION: I heard both sides of the story for using cement on fence posts. How do I know which is correct? Cement with an upward slope to hold the post or no cement due to rotting of the post?
ANSWER: Last week, I had the honor of attending the American Fence Association's (AFA) National Conference In Pheonix Arizona. Concrete or no Concrete was a hot topic. It did not matter if was a fence company from California, North Dakota, Taxes, or New York their answers revolved around three different factors: (1) Geographical Location, (2) Environmental Conditions, and (3) Leverage Ratios versus External Force.
Based on these three factors, the answer should be simple; but it is not. It is as complicated as the Shakes Spear Quote: "To be or not to be..." That answer is complex and possesses endless meanings just like the use of concrete. For example, let us examine the reference in the question, "Cement with an upward slope to hold the post." On the surface, it seems like the companies response makes sense. One would think, It could prevent the post from being pushed up or down or left or right. The realistic side is the upward sloping (Doming) of the concrete is a common practice in cold weather climates which experience sustained hard freezes. It is this practice of upward sloping or doming of concrete that prevents the permafrost from pushing the post upwards, ultimately disturbing the registry of the fence.
Bottom line, permafrost does not exist in Florida. The upward sloping of concrete on a post is nothing more than a marketing ploy or way to get a customer to spend more. We have seen this time and time again, and believe me, Florida Fence companies can get creative. My personal favorite was the $5.00 cement collar which is very similar to upward sloping. Basically, it is less than one pound of wet mix concrete spread in a circular manner around the base of a post. It's a big money maker if you understand (1) 60 lbs of concrete only cost $3.56.
Let us address the second part of your question: Concrete and rotting. At the AFA National Convention, I heard a lot of theory as to why posts with concrete rot, but only one made the most sense. "In my state, the problem is farmers think they are fencers and fencers thank they are farmers," said the owner of a third-generation fence company from Upstate New York. It sounded silly as I listen, but then he got technical. I soon realized he had a point, a similar point that Custom Fence Orlando and Paramount Fencing have expressed for 14 years. Simply put, everyone in Florida knows how to install a fence, they just don't understand what they are installing. Moreover, it is not the concrete that rots the post, it is the fence companies lack of knowledge.
So let's get technical. So why do we recommend no concrete? This is Florida. It is not Alabama, Georgia, Tennessee, Nebraska, New Jersy, or California. We receive about 53.19 inches of annual precipitation a year. The majority of that precipitation occurs in a six-month span, so the question becomes where does all that rain go? The answer is it seeps downward towards the water table, which creates a normal ground water level, just below the land surface. Depending on the geological composition of an individual's property such as sugar sand, Florida Pan Dirt, clay, or limestone--the normal underground water level can be found within 12 inches of the surface during the rainy season and 6 feet in the dry season.
Understand, wood is no different than a sponge. If one end of a sponge is placed in water, it will eventually suck up the water saturating the whole. Unlike the sponge, water cannot be easily removed by simply squeezing or ringing the lumber out. In order to dry, wood needs 30 days of complete and aired like conditions. Neither occurs when a post is buried in the ground and surrounded by concrete. Dirt is a natural absorbent and will become the post best hope. All concrete does is trap the residual moister that was soaked up and creates a breeding ground for rot and fungal decay. The only thing the use of concrete achieves in The State of Florida is premature post failure. The only exception would be to use a post which is pressure treated with an. 30 percent retention ratio and treated with UC4B. Chances are you would not find it on the shelf at the local lumber yards or home improvement store. Chances are if you ask a fence company, they won't be able to answer.
Bottom line, the use of concrete is used to provide leverage. If you desire greater leverage, then use longer posts. If the fence company did the math they would realize a 4" x 4" x 10' is the same cost as 4" x 4" x 8' and the bag of concrete.
JANUARY's QUESTION OF THE MONTH
QUESTION: I live on Lake Virginia in Winter Park and Don't want the post to rot. What is the best type of materials to use as we approach the water's edge? Amy S.
ANSWER: More likely than not, Winter Park requires the use of some type of metal, aluminum, or vinyl fence within the last 50 feet of the edge of the water which is running perpendicular to the lake. Winter Park can be strict on height, type, and location of fences when it comes to lakes. Every property is different, so the best thing to do is speak with planning and zoning department and ask. Kip HudaKoz
Contact Form
Not sure how to ask that question. Don't worry. Just write the best way you know. If we need clarification or further details, we will give you a call. Happy asking.